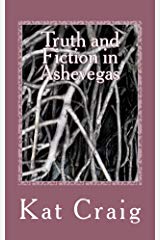 This was my first book on Amazon.  When I put Truth and Fiction in Ashevegas together, I was trying to learn how self-publishing worked.  I wanted to understand how to get a book on Amazon. I learn best by doing, so I put this small book together and started the process.  It didn't take long to get it uploaded and approved; the turnaround time was shorter than I expected.
This one was available as an eBook and as a print book.  When I held a copy of this book in my hands for the first time, it was an amazing feeling! I felt on top of the world.
It was also a thrill to see it on Amazon.  I was a published author on Amazon! Woohoo!